Up | Bottle Planes | "Desert" Glass Art | Lamp Shades | Nightlights | Ornaments | Sun Catchers | Windows
Check out our award winning sun catchers which are made in Tiffany copper foil style. We pick a subject and create all of our own designs, picking glass based on color and texture. Every sun catcher design is unique, the design may be the same but glass and color will change for each sun catcher. We have an array of designs to choose from if you donít see it we will make it or might even have one, not all items are displayed on site. We will be updating as our site grows. Everyone should have a lilí bling in their window.
Most are originally designed by R Desert Studio. Want something special, just ask, we will take orders.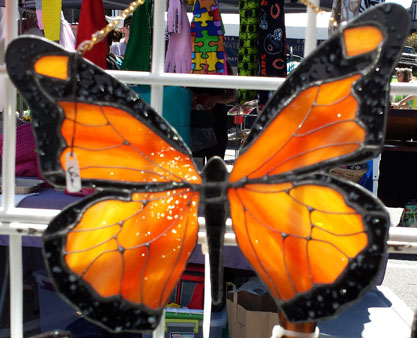 Butterfly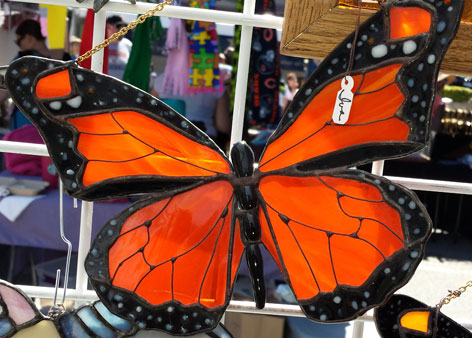 Butterfly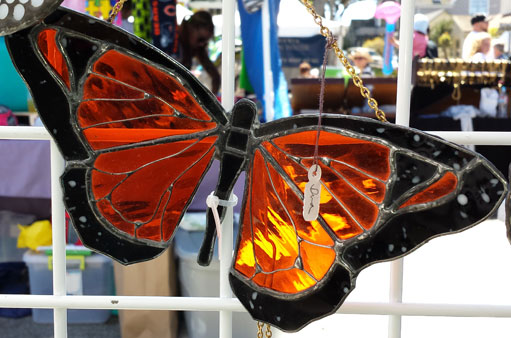 Butterfly

| | |
| --- | --- |
| Jelly | Jelly |
| | |
| --- | --- |
| Jelly | Jelly |

Peacock
$135

Quail
$80

Bald Eagle
$119

Birds
$80

Bird Trio
$38

Birds
$95

Bluebird
$36

Blue Morpho
$42

Bobcat
$48

Bubble Fairy
$70

Chukar
$36 - $38

Dragon
$45

Daisy
$42

Darn Dog
$46

Deer
$48

Dog Gone Bone
$46

Donkeyl
$50

Fox
$40

Dragonfly
$36

Fawn
$36

Flying Famingo
$70

Fantasy Bird
$36

Flying Pig
$48

Giraff
$52

Goofy Hen
$42

Gotcha
$36

Green Frog
$50

Grizzly
$36

Hanging Frog
$48

Happy Rooster
$42

Iris
$34

Hen Nesting on Pup
$58

Iris
$34

Crowing Rooster
$52

Nesting Hen
$42

Hummingbird and Flower
$48

Jellie
$49

Howling Wolf
$45

Large Dream Catcher
$60

Lion
$98

Mule Deer
$42

Monarch
$42

Octopus
$36

Panada
$42

Phesant
$45

Twins
$42

Angel
$46

Polar Bear
$45

Precious
$42

Pronghorn
$42

Pig
$42

Quail
$48

Rose
$35

Quail
$32

Quail
$38

Sculy and Glass Dragon
$60

Rose Bud
$35

Ship
$65

Small Dream Catcher
$39

Moose
$42

Unicorn
$52

Unicorn
$56

White Lion
$33

Zebra
$42