Every room could use a nightlight especially if you stub your toe like my husband does in the middle of the night. R Desert Studio makes two styles one in copper foil and the other in a fused glass method. They will give a little light to see at night.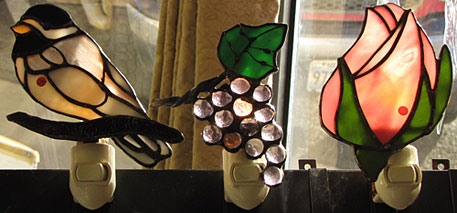 Bird, Grapes, Flowers
$28 each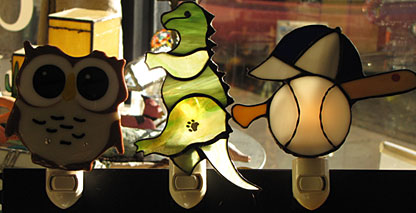 Owl, Dino, Baseball
$28 each
Rosebud, Bird
$28 each
Sea Horse, Bee
$28 each
Prices do not include shipping.